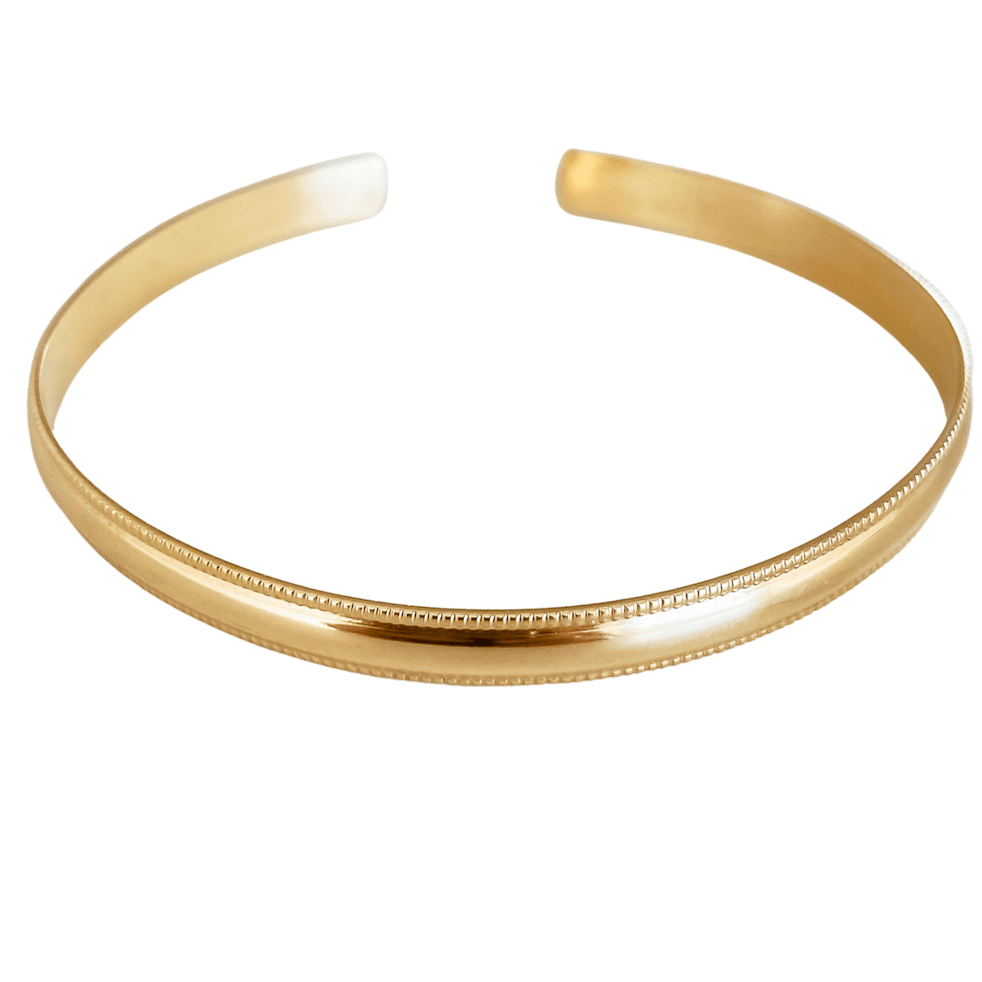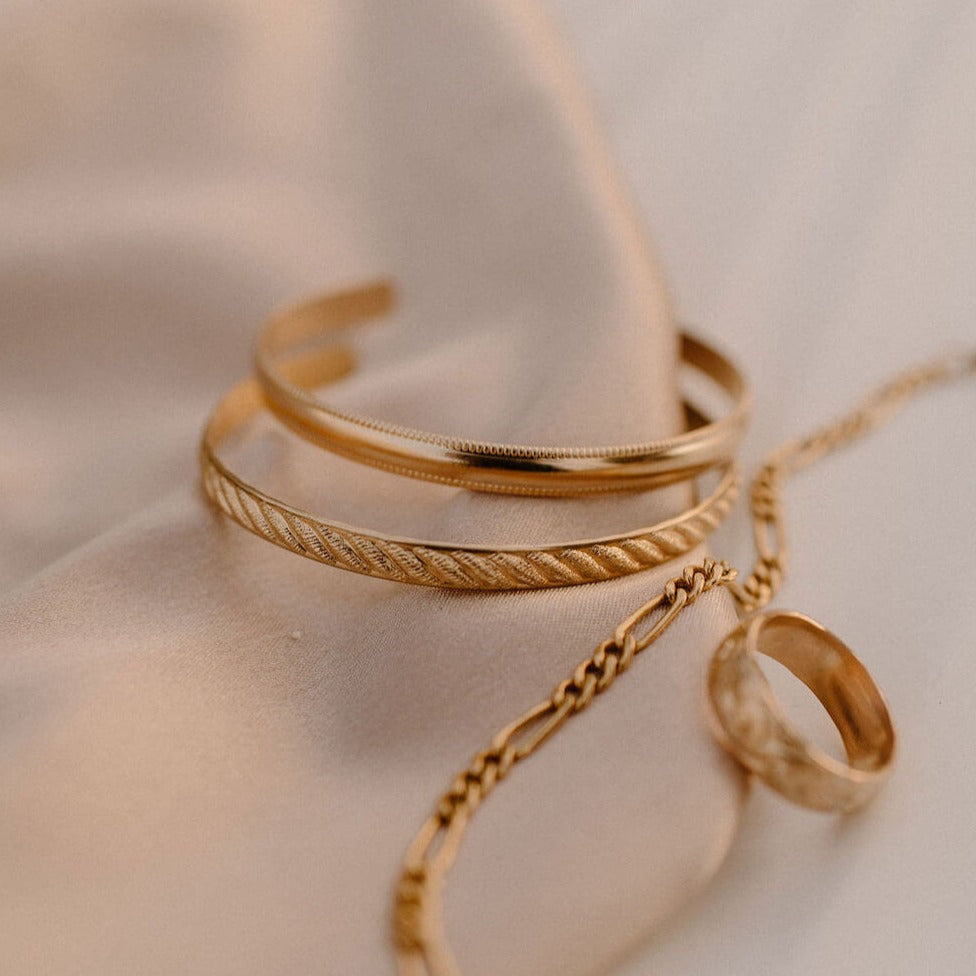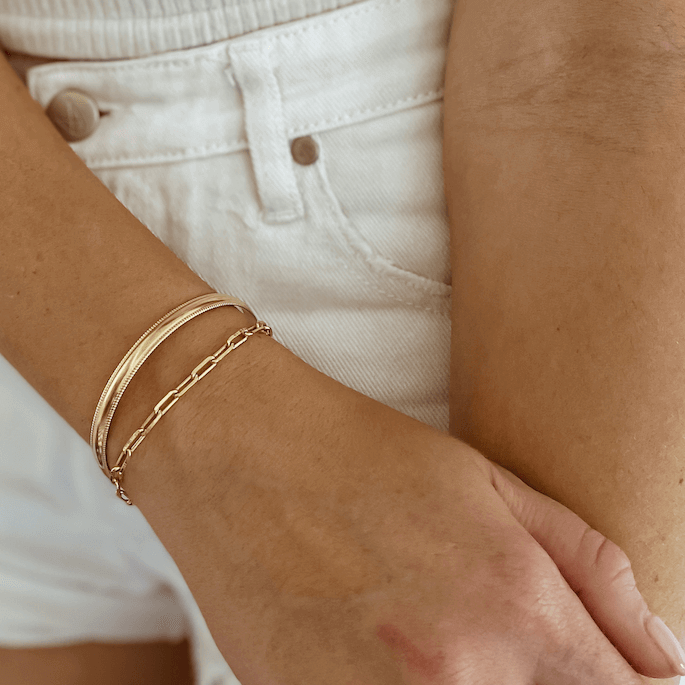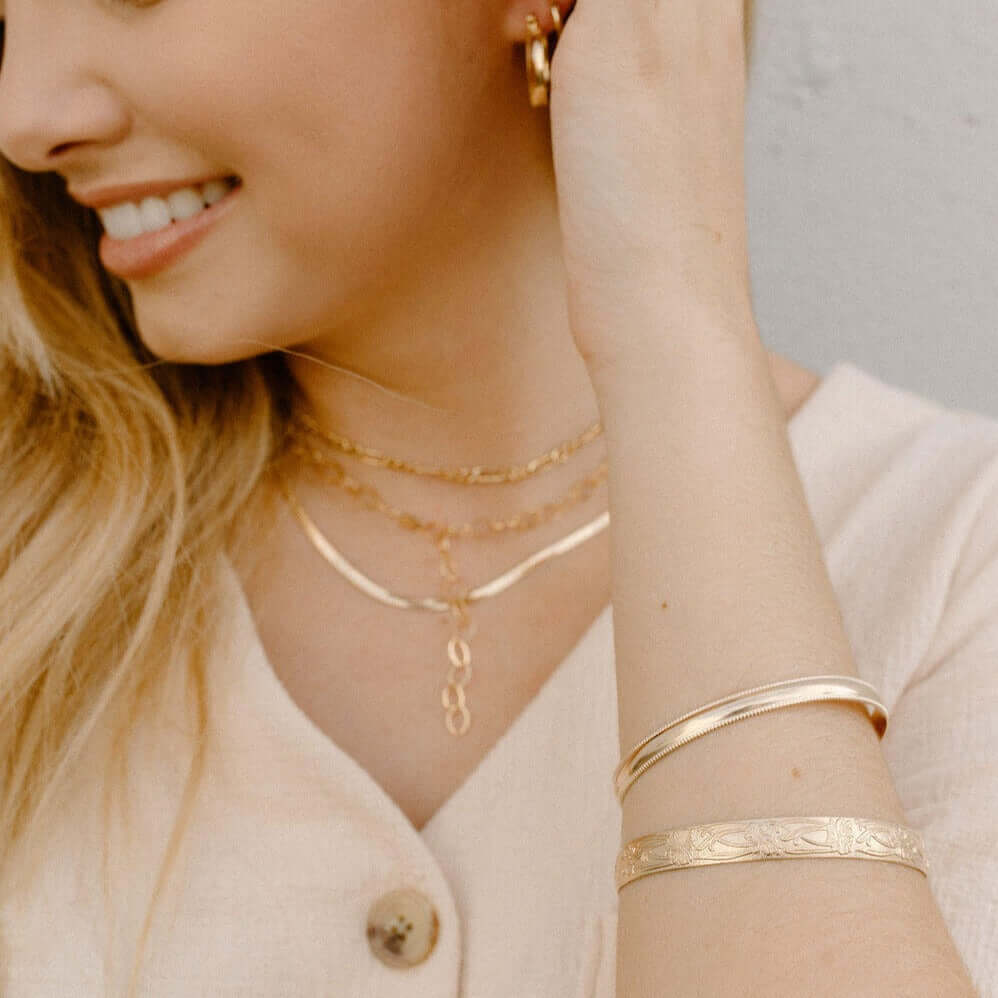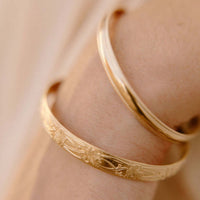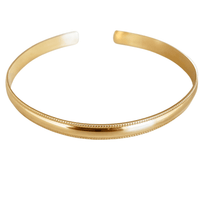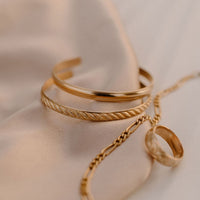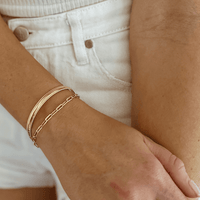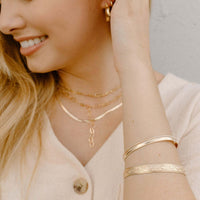 Add our bold cuff to your wrist for the ultimate power stack. Featuring a slightly domed setting with dotted edges. We consider this piece part of our 'essentials' collection.
To determine your perfect fit, measure the circumference of your wrist in inches. Choose size accordingly below, bracelet is adjustable for best fit:
Small ( 6 - 6.5" wrist)
Medium ( 7 - 7.5" wrist)
Large (8- 8.5" wrist)
X-large ( 9 - 9.5" wrist)
14k gold filled
Band width: 5.5 mm
Handmade to order
Modeled in size S
Purchase with confidence - this piece is made from authentic US gold filled - meaning it is comprised of 5% solid gold by weight pressure bonded to the outer-layer. It is safe to wear through hand-washing and generally water resistant. Please keep away from chlorine, perfumes and lotions to maintain its high quality.
Because our jewelry is handmade to order, current processing time is 7-10 business days. Once made, your item will ship to you based on the shipping rate you pick.
Standard: $5 (3-5 business days)
Priority: $10 (2-4 business days)
*Items from our ready to ship collection will ship out within 2-3 business days.
FREE standard shipping on all orders over $75
All sizes listed are US ring sizes. Don't know your size? Use this international Ring Sizing Tool to correlate your size to US or determine your ring size at home.