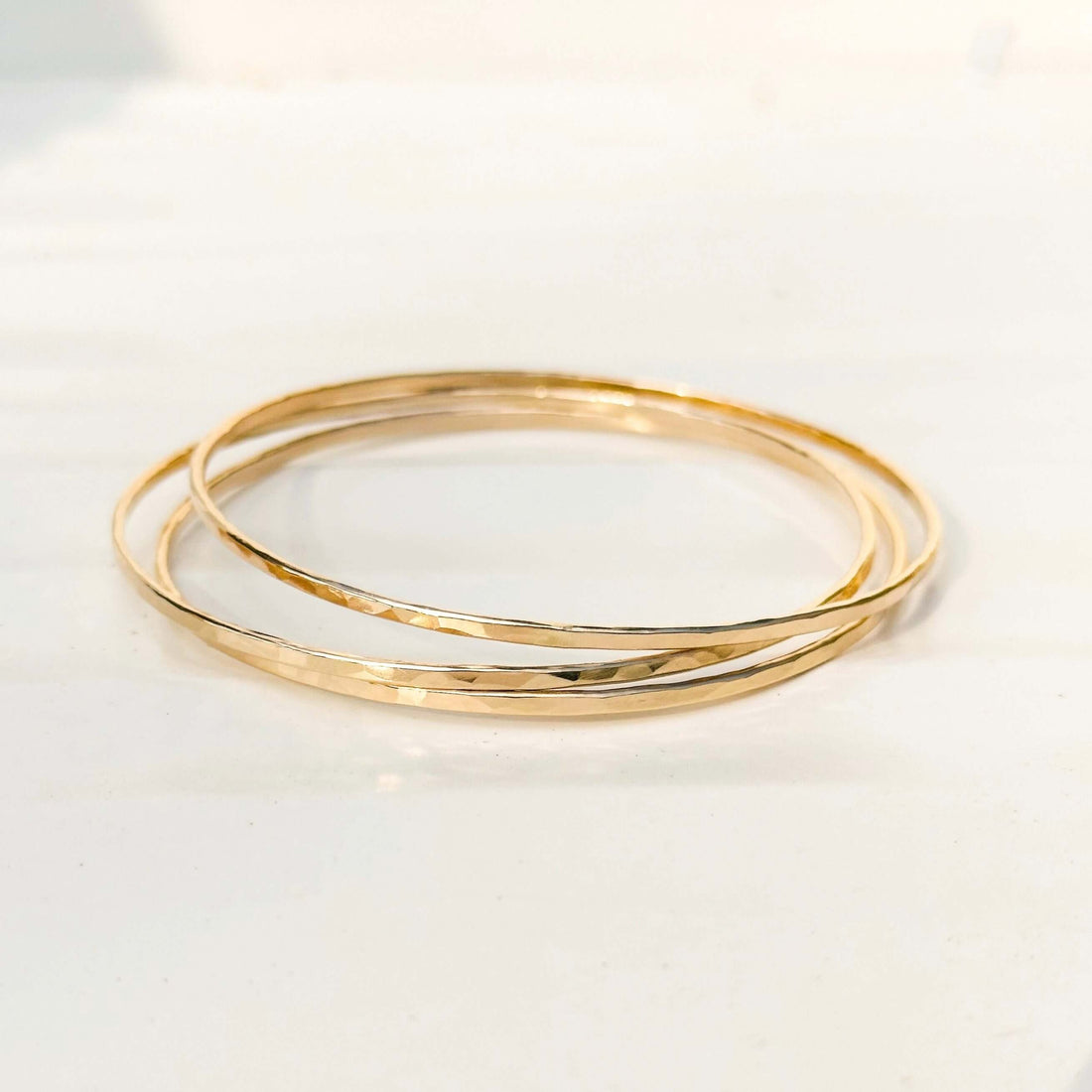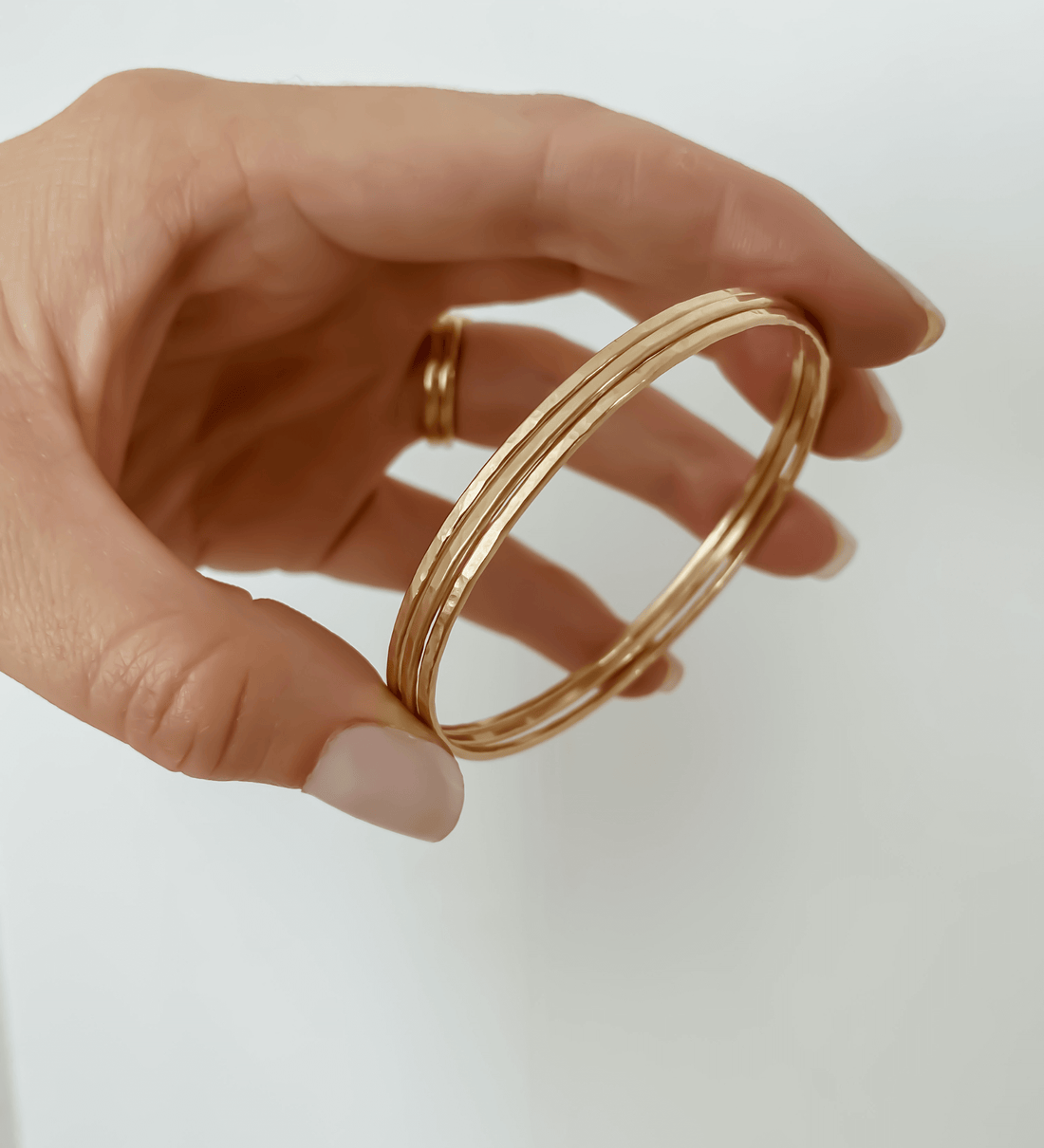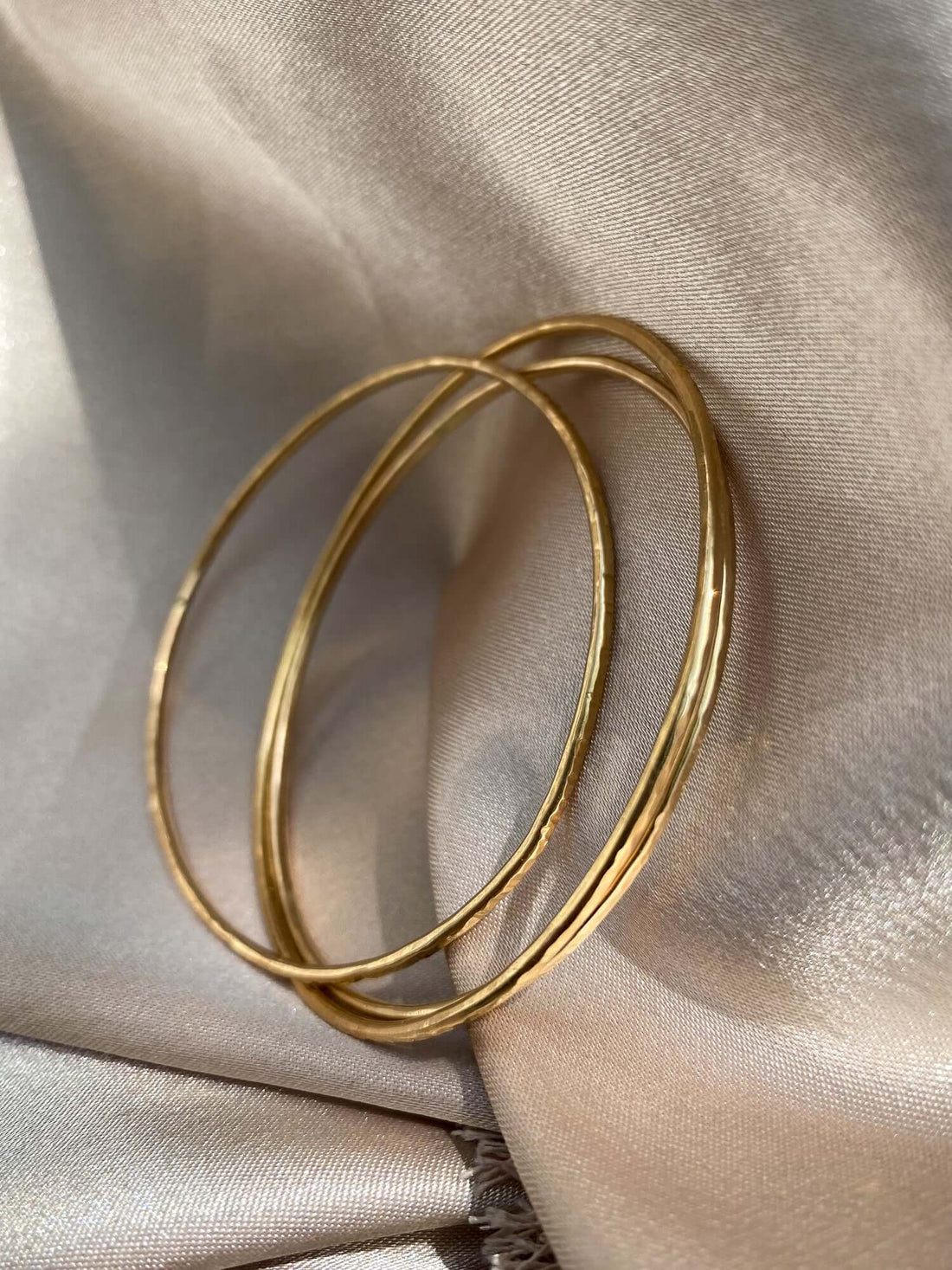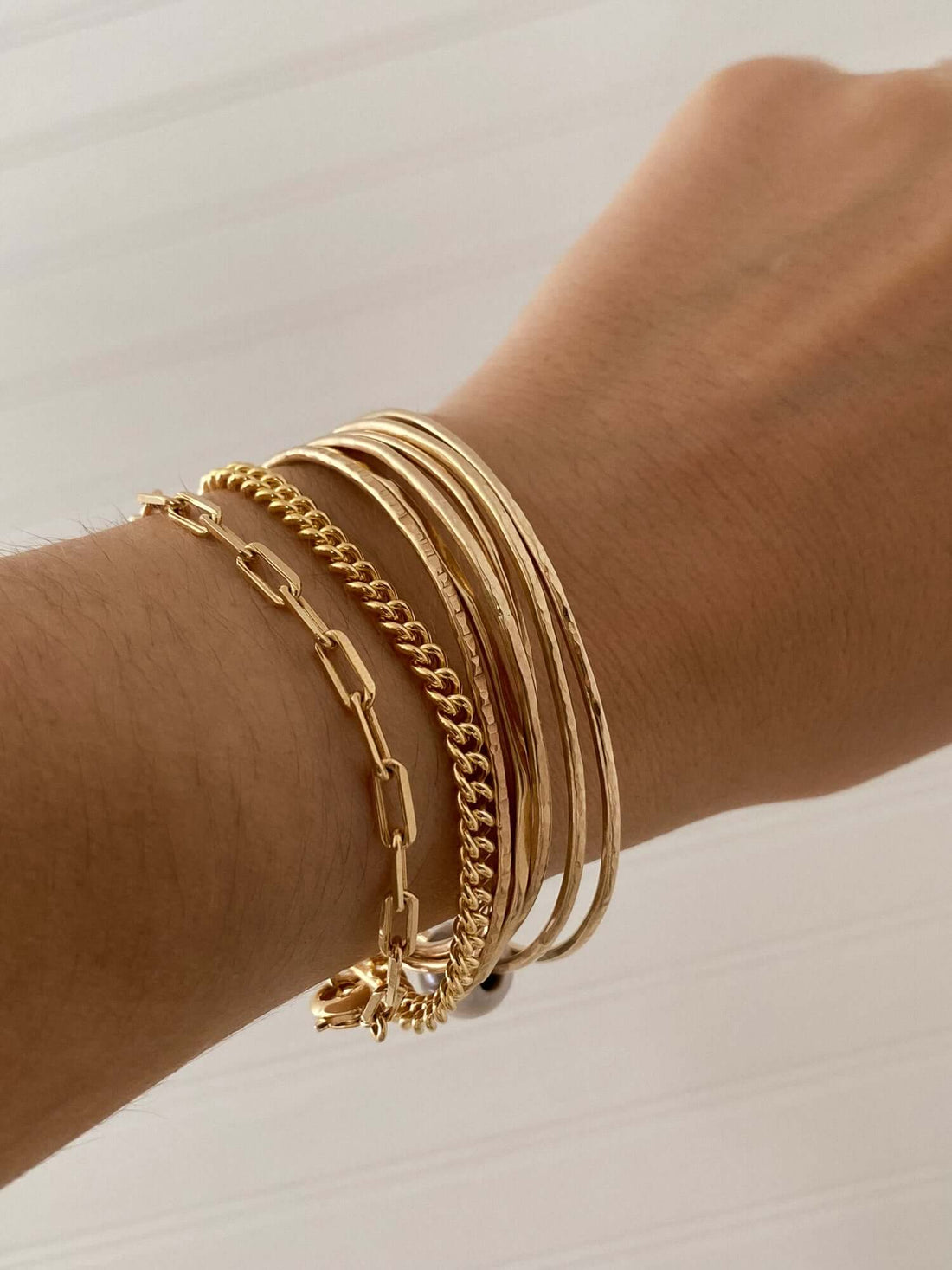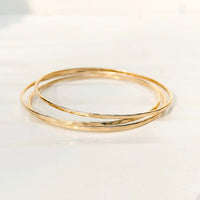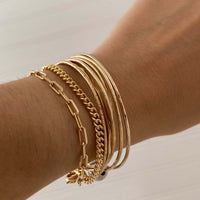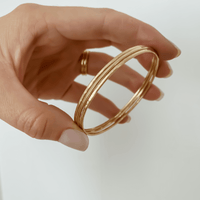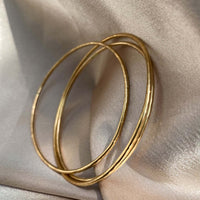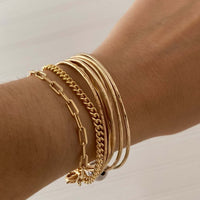 For your everyday wearable collection - our 14k gold-filled hammered bangles are made to put on and wear 24/7. Elevate your wrist stack with a set of bangles!
SIZING:
To determine your perfect fit - close your hand in a 'cone shape' like you are putting on a bangle and measure the widest part of your hand by wrapping something around it and measuring against a ruler/tape measure. Choose size accordingly. When putting on a bangle you want it to be a little hard to put on so that it does not come off.
Please note that it's much easier to size a bangle DOWN. If you find that your bangle does not fit, we can arrange an exchange for the correct size.
General sizing:
XS: 7" (small wrist + small hand)
SMALL = 7.5" 
MEDIUM = 8/ 8.5" 
LARGE = 9/9.5"

14k gold filled
Handmade to order
Each bangle width: 2 mm
Water-resistant
Semi-permanent! You don't have to take these off and they will last several years.

Purchase with confidence. This ring is authentic US made 14k gold filled meaning it is comprised of 5% solid gold pressure bonded to the outer-layer. It is safe to wear through hand-washing and generally water resistant. Please keep away from chlorine, perfumes and lotions to maintain its quality.
Because our jewelry is handmade to order, current processing time is 7-10 business days. Once made, your item will ship to you based on the shipping rate you pick.
Standard: $5 (3-5 business days)
Priority: $10 (2-4 business days)
*Items from our ready to ship collection will ship out within 2-3 business days.
FREE standard shipping on all orders over $75
All sizes listed are US ring sizes. Don't know your size? Use this international Ring Sizing Tool to correlate your size to US or determine your ring size at home.