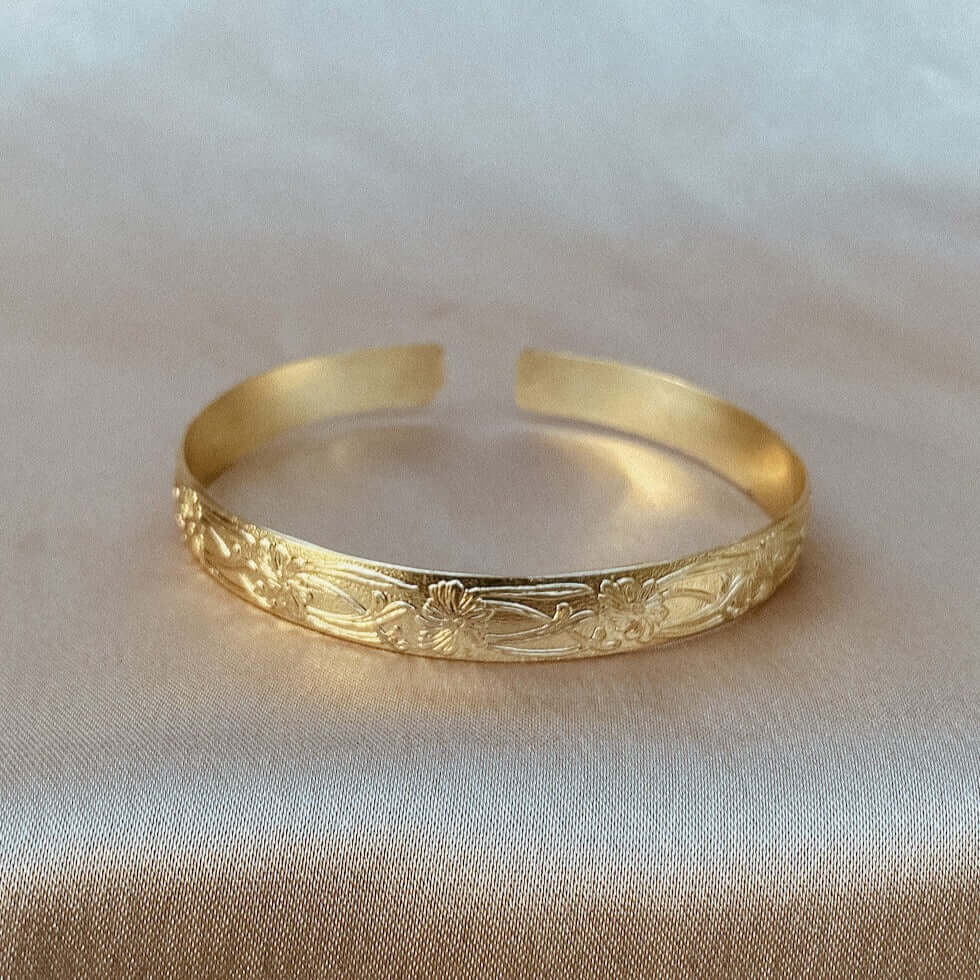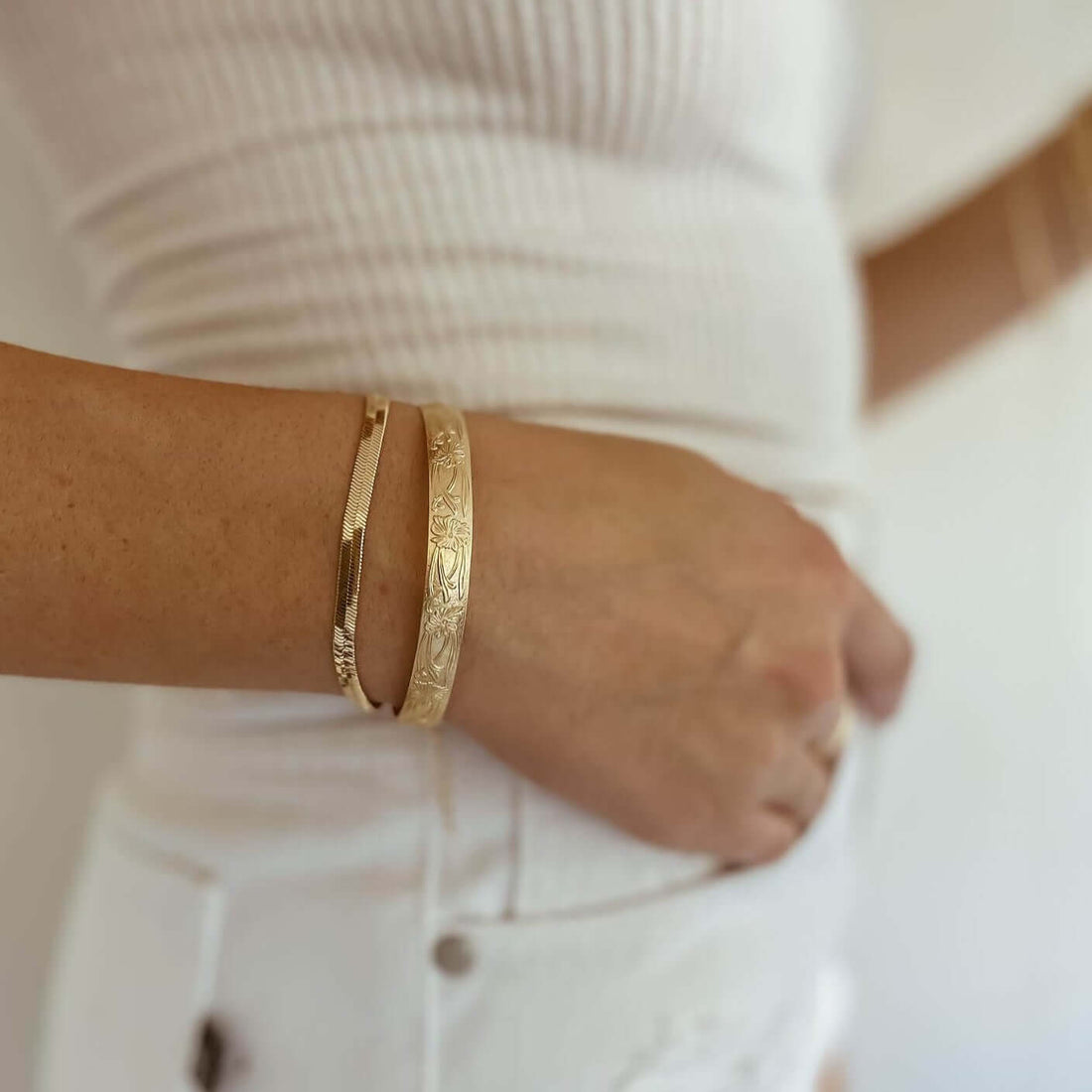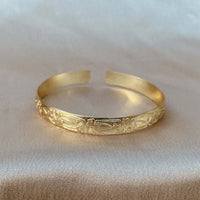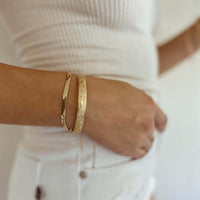 Our most loved Marigold Ring in cuff bracelet form. A bold silhouette meets delicate floral detail. It's truly love at first wear.
14k gold filled
Band width: 8 mm
Modeled in size small
Handmade to order
Purchase with confidence - this is authentic US gold filled made meaning it is comprised of 5% solid gold pressure bonded to the outer-layer. It is safe to wear through hand-washing and generally water resistant. Please keep away from chlorine, perfumes and lotions to maintain its quality.
Because our jewelry is handmade to order, current processing time is 7-10 business days. Once made, your item will ship to you based on the shipping rate you pick.
Standard: $5 (3-5 business days)
Priority: $10 (2-4 business days)
*Items from our ready to ship collection will ship out within 2-3 business days.
FREE standard shipping on all orders over $75
All sizes listed are US ring sizes. Don't know your size? Use this international Ring Sizing Tool to correlate your size to US or determine your ring size at home.